The Hockey Writers' Club (HWC) has chosen this image taken by Reading club photographer Helen Ritchie as its January photo of the month.
"The January 'Photo of the Month' has been decided by a guest judge for the first time, which also coincides with a record number of submissions," said Andy Mair, of HWC.
"The winning image could be described as an epitome of commitment and determination, by the featured player(s). Congratulations to Helen, and many thanks for some excellent submissions by our other photographer members."
We spoke to Helen to get more colour behind the image and her hockey photography.
How pleased were you with the image?
I was quite surprised I hit focus. Usually when a player goes to ground I lose focus and they're all blurry or I chop everyone else's heads off. I particularly love the determination on the face of the South Berks player.
What camera/equipment did you use?
I have a Canon 5D Mark VI and a 300mm f2.8 lens.
How long have you been capturing hockey on camera?
I've dabbled for years but started taking pictures seriously in October 2018. I took a stick to the head in my first league game of the 2018/19 season with Reading 3s and suffered a concussion that would last for months.
Taking pictures allowed me stay involved with hockey and with Reading HC, while keeping in check the frustration of not being able to play.
How useful is the Hockey Writers' competition?
Thank to Andy and the HWC we now have a lovely and incredibly supportive hockey photographers' group [contact Andy for more details]. As for the competition, it's fascinating to see everyone's submissions each month and we are improving because of it. I think what I've taken from the first few months of the competition is that the great photos convey the emotion of playing hockey.
How difficult is capturing hockey?
I pretty much only shoot hockey, so I can't compare the difficulty to other sports. That said, I photograph all the teams at Reading and have shot a few internationals, so experience hockey at all sorts of levels and the different levels have their own challenges.
Reading's first team hockey is fast, international hockey is faster still, but then there's lots of action so you get lots of opportunities in the 70 (or 60) minutes. Reading over-60's is somewhat slower! There is less action and less contact between players but it's still highly competitive. Then there are the lower teams, often the players aren't completely in control (sorry guys) – so the ball movement is much less predictable, and the players often don't get their head up – which would make for a better photo. All different challenges.
Any tips for aspiring photographers?
My Dad and I usually go on a guided photography workshop each year, for example to the British Wildlife Centre. Each time, even though the subject is not sports, I pick up something useful. It might be a camera setting I hadn't noticed or a clearer explanation of why you would you choose a certain setting that can also be applied to hockey photography. I think, for me, learn from every opportunity and practice. Lots of practice!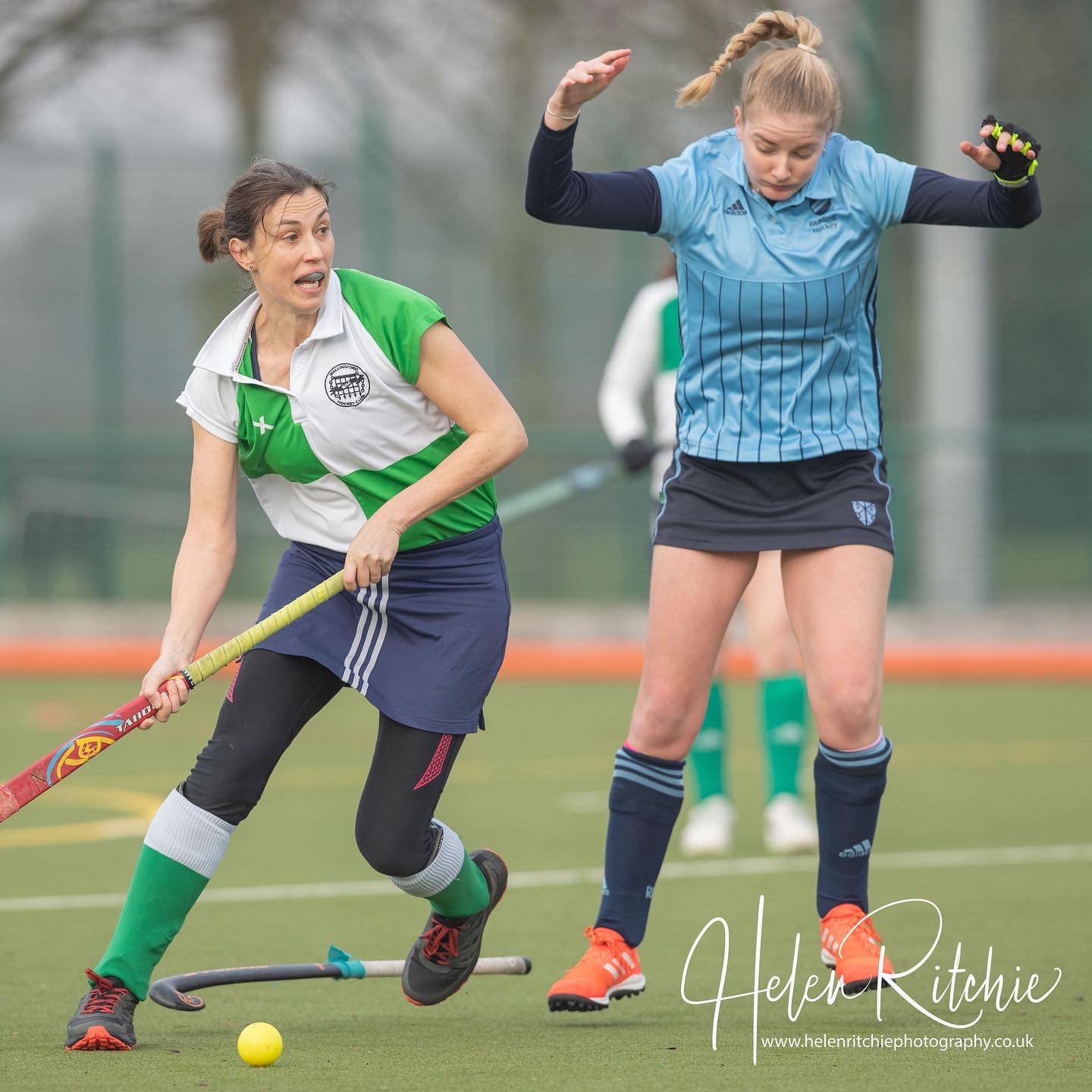 Why photography for hockey clubs is so important
"Photography is becoming critical to improving the visibility of our sport against the backdrop of little support elsewhere. As a club, it enables us to demonstrate the diverse range of people that participate in and love hockey.
"Helen not only delivers high quality images that members and visitors alike love, she has become a key presence on the side of the pitch that enables feedback to get to decision makers quicker.
"As we try and grow participation in our sport, increase visibility to encourage sponsorship and improve membership experience, photography and the photographer have become critical to our future success."
Tim Hamilton, Reading HC chairman
Do you have a feature or story idea? Get in touch!
Subscribe AD FREE to our premium coverage
Don't miss our coverage on 3G threats
READ our unrivalled Masters coverage here
Stay in the know with our Safety in Hockey